Please note that Free Bets/Profit Boosts will have specific markets on which they can be used. You can see the criteria here.
To use your rewards - find our video guides here:
Create a betslip with markets that should qualify for your reward. You don't need to input a cash value unless you want to.
After you have done this, a box with the free bet/profit boost will come up on the betslip which you can select to use on that betslip.
Finally, submit your bet with the selected free bet/profit boost.
Rewards Page: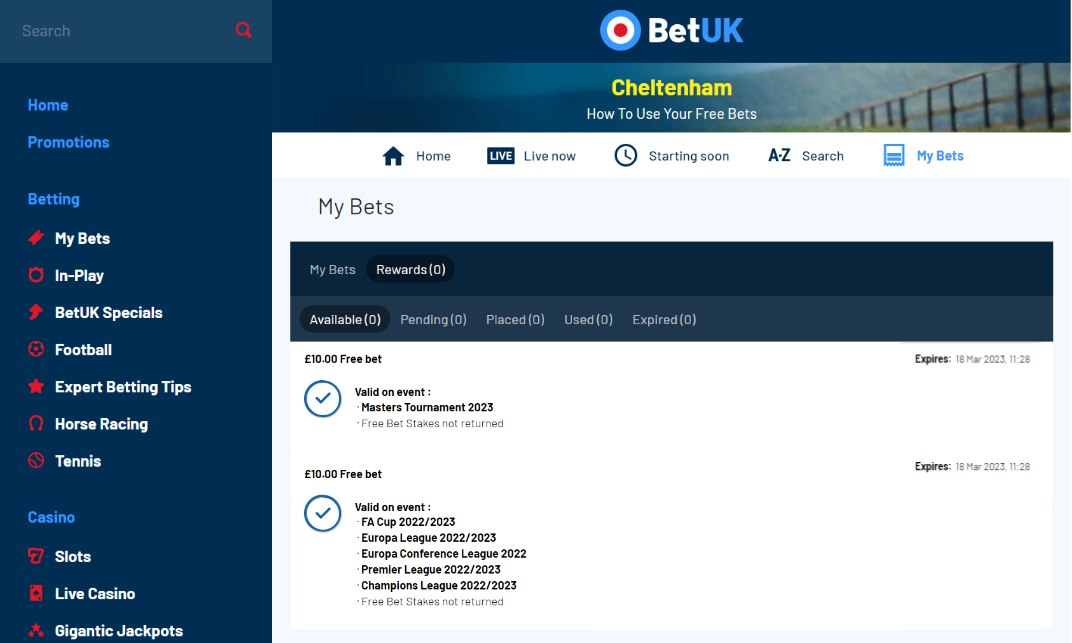 Using Rewards: